Tile sketches chair is a print that shows the quick idea conceptualization of form, shape and concept to idealize a final furniture piece.
Bocetos de la silla Teja es un print que muestra la rápida conceptualización de la forma y el concepto para idealizar un objeto final de mobiliario.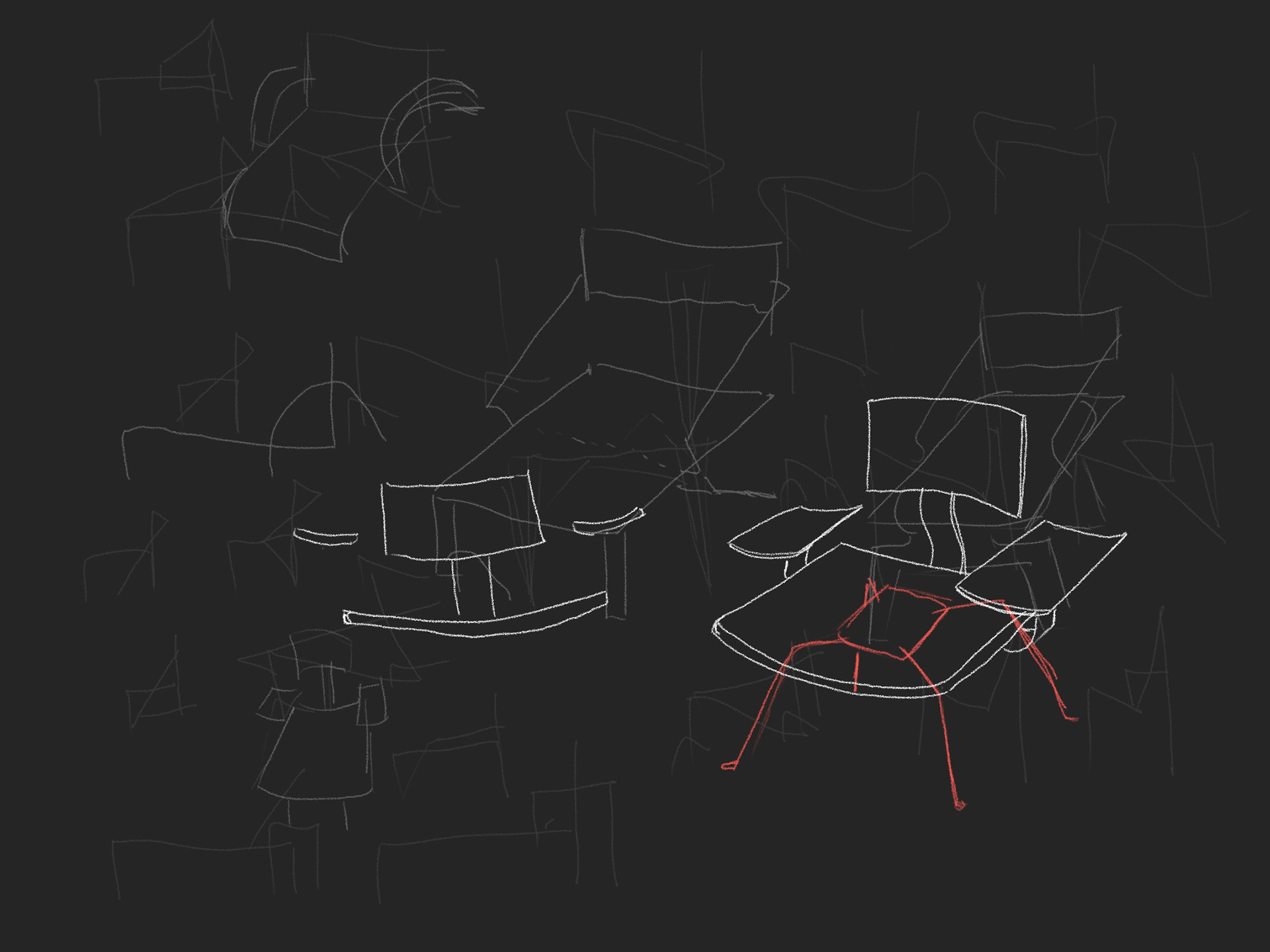 For more information regarding sells or 
availability send me a message!