Juan Franco and Juan Sierra were both born in Colombia and met while pursuing their masters degree at Elisava, Spain. Since then they have partnered on different projects focusing mostly on furniture design. Currently located in Medellin, Colombia and Barcelona, Spain they use wood as their prime material due to its character and warm form. Their design work focuses on creating a harmonious result between function and form. To make this possible, they simplify the geometry and make the forms as simple to use and manipulate. They tend to be inspired by nature and organic shapes; while creating pieces that are close to the Latin American panorama, generating sensations focused on honest craftsmanship and mix of different processes.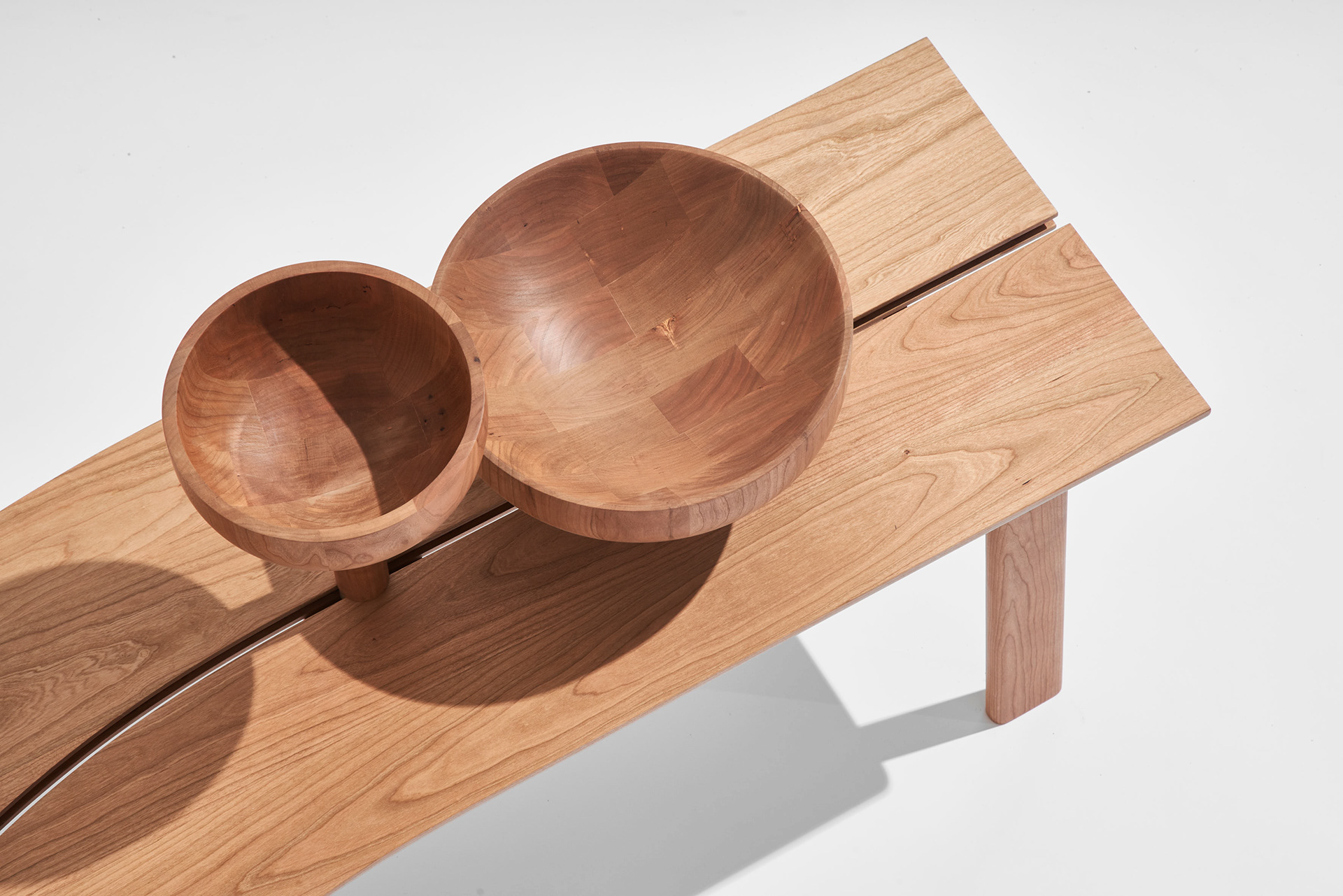 A sudden lack of space, driven by the pandemic, was what influenced Franco and Sierra's collective thinning when designing their piece. They decided to create a multi-functional bench that provided an increased sense of space. 'It's a special furniture piece that can help us solve different necessities,' confirms Sierra. 'But at the same time, we wanted something where you could sit and chat with your flatmates.'
Initially, Franco and Sierra were going to make the bench from red oak before deciding on American Cherry. 'We'd never worked with cherry before and it was a great opportunity to take advantage of that wood' says Sierra. 'Also, we saw what our mentor Maria Jeglinska-Adamczewska, did with her table and the chair in Ahec's previous project at the London Design Museum, Connected. That was made from cherry and it was really beautiful. We love the grain and texture.